The 2023 Subaru Love Promise Customer and Community Commitment Award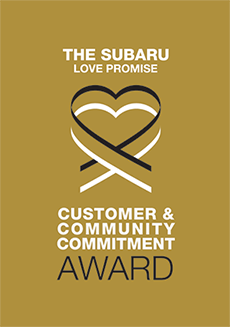 We've been nationally recognized for our dedication to our customers, our community, and the Subaru Love Promise.
We're honored to receive the 2023 Subaru Love Promise Customer and Community Commitment Award. This award nationally recognizes elite Subaru retailers who provide an exceptional customer experience at every interaction with Subaru. These retailers have also demonstrated an outstanding commitment to supporting passions and causes in their local communities in important areas such as the environment, community, health, education, and pets.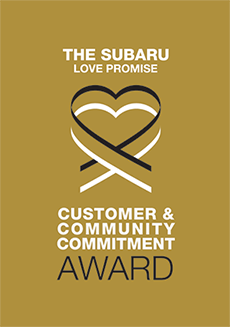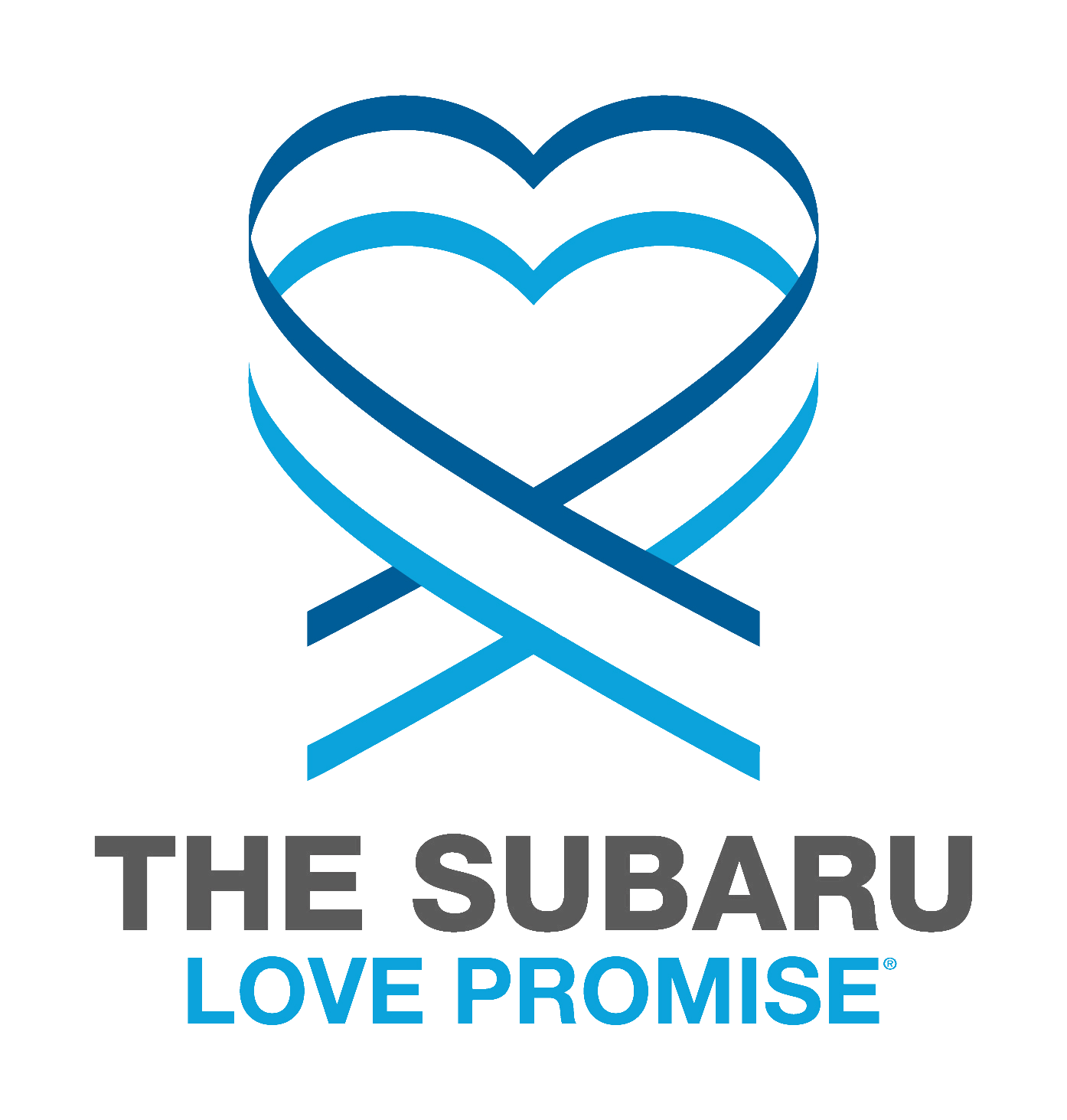 What is the Subaru Love Promise?
Subaru and our retailers believe in making the world a better place and the Subaru Love Promise is our vision of respecting all people. This is our commitment to show love and respect to our customers and to work to make a positive impact in the world.
How is Belknap Subaru dedicated locally to the Love Promise?
Our Love Promise can be seen in various partnerships with local charities and non-profits. We're grateful for the opportunity, not only to be a part of our community, but to serve it as well. We are a sponsor of the Easter Seals Land and Lake Poker Run. This annual event raises money to help Easter Seals fund it's numerous programs for Children with special needs, veterans, and others who might need help! This event raises money in a part of the state that really needs help. We are also proud to participate in the Cash for Cans program. This program helps raise money to help feed people in the Lake's Region during the holiday season. We work with Jeffrey Levitan and Jeff Fisher, of the Northeast Radio Group...they are the heart and soul of this effort. We Support Barbara Blinn and her program at Winnisquam Regional High School, the Tilton Dare program and many other smaller groups. Our customers love their pets, and so do we, supporting local shelters, like the NH Humane Society, and offering a pet friendly environment at our dealership. We love the arts and are sponsors of the Winnipesauke Playhouse, and the Interlake's Theater company. This year we have selected Every Child id Ours, a local charity the seeks to make sure no child goes to bed hungry! Their work is inspiring...and we are very excited to partner with them in this exciting program!
The New Hampshire Humane Society
The Winnipausaukee River Trail
Winnisquam Regional High School, Tilton Dare, Southwick School
Every Child Is Ours (Tilton), Cash N Cans, Winnipesaukee Playhouse, Interlakes Theater Company, Easter Seals
Lake's Region General Hospital, Speare hospital
Love Promise Stories from Belknap Subaru
Subaru and Belknap Subaru believe in making a positive impact on the communities in which we live and work. We uphold that belief through our Love Promise Community Commitment. Every month, we select inspiring stories from customers and partners from around our area who strive to support our collective commitment and feature them here
Senior Bus Donation - Patricia C
We are so grateful to have businesses in our town like Belknap Subaru who truly care for the community. Mark and his team donated to our Senior Bus Transportation which allows us to pick up seniors and disabled folks in Northfield and Sanbornton. Without this service, our seniors would have no means to get to dialysis or other very important appointments. This is not the first time for Belknap Subaru, they have been a wonderful community partner for years. Thank you Belknap Subaru, our heartfelt thanks!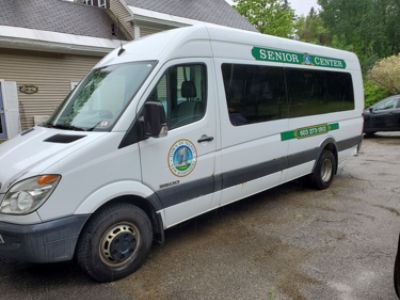 ---
Belknap Subaru Helps our local Children with Our Community Cares - Every Child Is Ours! - Lisa D
Belknap Subaru has once again come through for Our Community Cares - Every Child Is Ours. We are a small non-profit organization who delivers snack bags to children in the Winnisquam School District who need a little extra help. We send these snack bags home with kiddos on Friday to help feed them throughout the weekend. Most of our children rely on the school breakfast and lunch program during the week. Unfortunately, this is not offered on weekends. Our bags help just a little but do make a difference. Because of Belknap Subaru we are able to supply food via snack bags to our elementary schools and fill "secret closets" at the Middle and High Schools with snacks and larger food items for those in need. We would like to send a very huge thank you to Mark Johnstone (Owner) and Mark Mallahan (GM) for always being there for us. Mostly, we need to thank the Belknap Sales Team for always supporting our group. Belknap Subaru has donated to us over $97,000 in the past 5 years. Because of this generosity we are able to help our local children in need. Our small non-profit and all our children THANK YOU! Lisa Drew

---
Belknap Subaru supports Mix 94.1fm's Cash & Cans Program - Fred C
We can always count on Belknap Subaru to go above and beyond for our communities in Central New Hampshire. Each year, our radio station, Mix 94.1fm, broadcasts live from a number of different locations to accept donations for our annual Cash & Cans program. Belknap Subaru has been a major supporter for years. This past year, we invited listeners to stop by and make a donation at the dealership on Tuesday December 12, 2022. Belknap Subaru hosted our live broadcast from 2-6pm. Not only did they open their parking lot and showroom to our listeners, but they opened their wallets as well, making a $300 monetary contribution to Cash & Cans. The staff also went 'shopping' and donated hundreds of dollars in non-perishable food items for local food pantries supported by our Cash & Cans program. We can always count on Belknap Subaru to support this very important community project!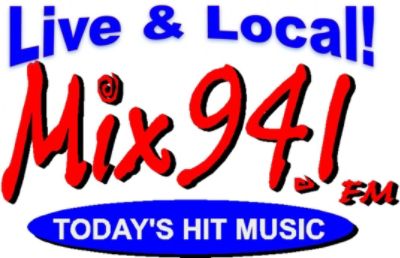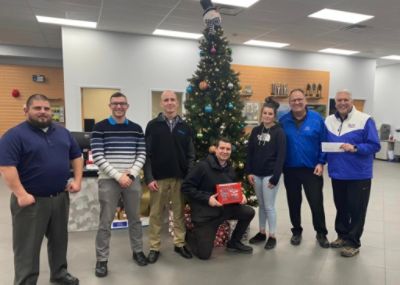 ---
Socks - No Small Thing - Patricia E
Socks - No Small Thing Socks are the least donated clothing item despite being one of the most needed, and useful concrete resources for individuals and families connected to support organizations. This is especially true for those experiencing homelessness, or a lack of transportation to either a laundromat or access to home laundry resources exist. Wearing the same socks over and over again without washing can cause discomfort, irritation and infections... some mild, and some dangerous. Archways is so grateful to Belknap Subaru for providing this important resource to meet the concrete needs of both teens and adults in our community. This business collaborating partner has been a great supporter over the years, and we are grateful for their effort to help with this ever present need in these difficult times for many families. THANK YOU, BELKNAP SUBARU OF TILTON TEAM!!! From all of us at Archways! Michelle Lennon, Executive Director Archways Community Resource Centers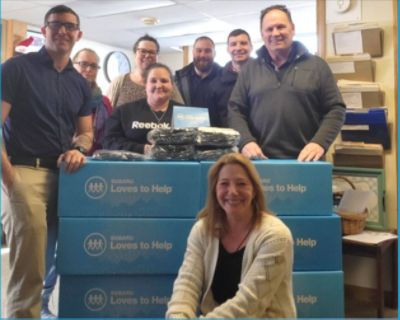 ---
Subaru Supports Southwick School - Jessica W
Earlier this year, Southwick School was contacted by Subaru because they wanted to support teachers and students in our school. They partnered with Adopt-A-Classroom.org to give an extremely generous donation to six of our teachers for their classrooms. They also visited our school and dropped off school supplies, materials and money to provide our teachers with a special lunch. Belknap Subaru has been a strong supporter of our school for several years now, and they have made a lasting difference for students and staff alike by donating to classrooms. It feels amazing to have the support of this wonderful team in our community. We are so grateful for their support of our staff and students. The supplies make a direct difference in instruction for our teachers, and lunch is such a wonderful way to improve morale and community in our building. This is our first year as a K-4 school, and it has been so great to be able to get to know each other and work together this year. Thank you, Subaru team!
---
The Love of Lincoln - Charles S
Through our partnership with Belknap Subaru here in the heart of New England, New Hampshire Humane Society in Laconia New Hampshire hosted two special, themed adoption events in early October and early November in addition to our usual adoption schedule. These events were on our campus and highlighted special pets who were either with us for a while or had a special set of needs that makes placement more challenging than usual. By the end of the two events, New Hampshire Humane Society and Belknap Subaru helped a total of 73 pets find their loving homes and families. Thanks to Scott Ives and his team from Belknap Subaru, we were able to save the lives of many more pets and bring love to even more New England families. One specific story that we all remember is Lincoln, a 5-year-old Husky mix. He came to the shelter as a stray from Lincoln, NH. He was spotted numerous times with his sister for months before he was found and brought to the Humane Society. Police picked him up where he was standing guard, protecting his sister who had been struck and killed in traffic. It was heartbreaking for everyone involved and Lincoln was obviously distraught. He was very timid when he first arrived and was obviously under duress. With time, we earned Lincoln's trust and he became a very sweet and loving boy. Lincoln proved to be a very smart dog and he made it obvious to all our team that his favorite place to be was outside in the woods. Lincoln was adopted in October and now has a new dog sister to love. His family adores him, and we are so grateful to have been part of getting him to a loving family thanks to the support of Belknap Subaru. New Hampshire Humane Society is fortunate that Subaru loves pets and that we are able to save lives thanks to the support of Belknap Subaru.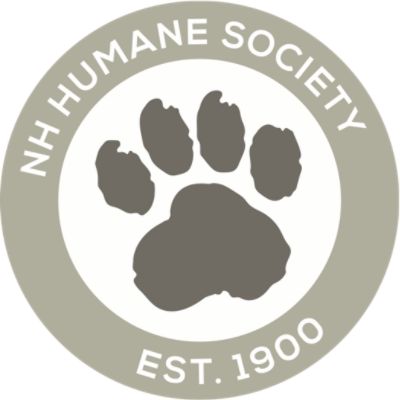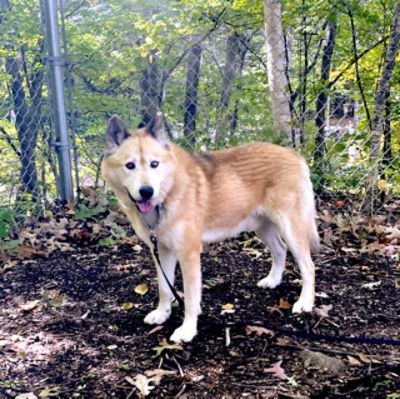 ---
An Unwavering Ally – Easterseals New Hampshire – Kathy F - Kimberly W
Thank you, Belknap Subaru, for sponsoring the 21st Annual HK Powersports Land & Lake Poker Run for Easterseals NH on and around Lake Winnipesaukee. As always, you were a host with the most! Event participants made great memories at your checkpoint, where they could grab a bite to eat, collect a playing card, and win prizes. The impact of your team's enthusiasm, thoughtfulness, creativity, time, and financial contributions is beyond measure. Proceeds from Poker Run benefit people with disabilities and anyone needing Easterseals NH's specialized supports and therapies. We depend on the generosity of partners like you to make our programs accessible to all. Thank you, Mark, Scott, and the entire Belknap Subaru crew, for helping us be an unwavering ally for children, adults, veterans, and seniors. You are an incredible supporter, and we are honored to be part of your Love Promise program. With Thanks, Kathy Flynn, Senior Director of Development for Easterseals NH, VT & Farnum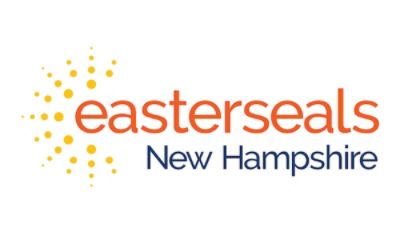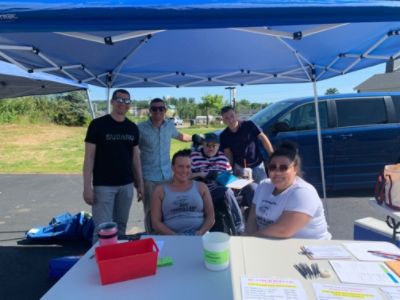 ---
Belknap Subaru Supports the Tilton-Northfield Rotary - Jennifer H
Thank you, Belknap Subaru, for your generosity and ongoing support of The Tilton-Northfield Rotary Club. We can't thank you all enough for all you do to support our club as we strive to support the community. Because of your continued generosity, our Rotary has been able to provide holiday food boxes & fruit baskets for food insecure families & senior citizens and put smiles on the faces of many area children at our annual Children's Fishing Derby. We have been able to give Book Awards (scholarships) to graduating seniors at WRHS each year. With your generous support the Rotary has been able to contribute to many charitable causes among both the young & old in the Tilton & Northfield Communities. We could not continue to do all that we do to give back to our community without Scott Ives & the rest of the Belknap Subaru team. Our club sincerely thanks you!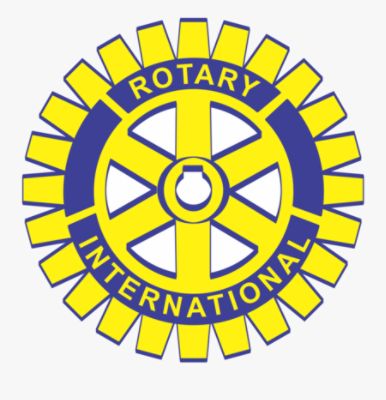 ---
Our Community Cares - Every Child Is Ours - Lisa D
We cannot express in words, what the Love Promise program means to our community… at Our Community Cares, Every Child is Ours, we faced the constant reality that children in our school district sometimes go hungry! Sometimes they didn't have warm clothes, and sometimes were couch surfing without a true home, and it broke our hearts! My husband and I decided that some way, somehow, we would make things better. Together with friends and neighbors we created ECIO our community cares. At first, we were mostly self-funded, raising money became a weekly job. We made do with whatever we could spare, beg borrow or find. As a local organization, we used to spend hours, and hours, of time, trying to raise money to help feed hungry kids! Even after spending a lot of time doing that, we found there was always more we wanted to do! When we met Scott Ives, the GM of Belknap Subaru through the Tilton Rotary we found someone else who wanted to make a difference. When we described what we were trying to do, he immediately committed the dealership to helping us. Scott and the two Mark's (Mark Johnstone, the owner, and Mark Mallahan the general sales manager) and the entire staff, quickly got on board. Along with our dedicated volunteers, and help from supermarkets, and other stores, we are making big things happen! For the last 4 years we have been a team…and we ARE making a difference. We have established food pantries in each of the schools we serve. Teachers serve as our eyes and ears…they see who comes to school without a coat, or without a lunch, we provide the things that are needed…coats, mittens, hats…and most importantly food. It is done in such a way as to not embarrass the child and family. This happens hundreds of times a year…all because Belknap Subaru is proving that Subaru is more than just a car, and Belknap Subaru is much more than just a car dealership!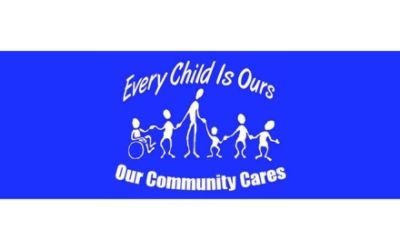 ---
Lake's Region Tourism Association - Amy L
Dear Scott, Thank you and Belknap Subaru for your support of our Sweepstake by the Lake, fund raising event. We really appreciate the support you give throughout the year! It was a great event, a successful fundraiser, with strong support, and good attendance. Everyone enjoyed the Great Gatsby theme! We missed seeing you but hope you had a nice trip ti Florida! Thanks again, Amy Landers NH Lake's Region Tourism Association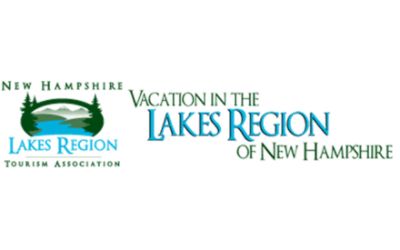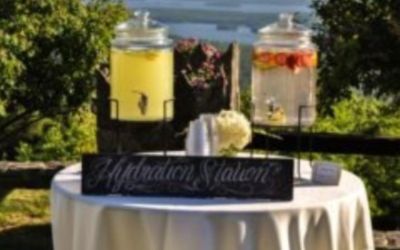 ---