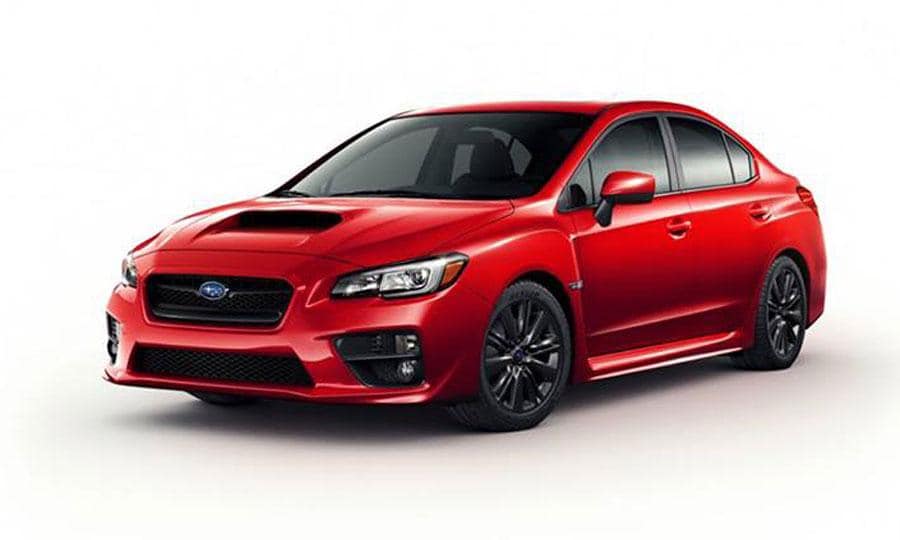 A little edgy...yet more refined, the 2015 WRX is a car that screams to be driven. But don't take our word for it... listen to what the industry has to say about this awesome vehicle.
Jalopnik.com...
"You're always told to not judge someone by how they look. They might look anonymous, but they might also be caring, hilarious, or just plain fun when you talk to them. The 2015 Subaru WRX is Droopy Dog from the outside, but Usain Bolt and Jerry Seinfeld under the skin.This is a car you have to know."
Car and Driver.com...
"On the whole, buyers should be pleased with the return for that money. The 2015 Subaru WRX delivers a slightly more refined and mature experience in cabin ambience, and with its firmer chassis and tenacious grip, it also comes across as a slightly harder-edged version of the previous car. Put another way, this new Rex reminds us of the old STI, which makes us wonder where Subaru will take the upcoming next-gen STI. Based on this experience, we look forward to finding out."
Motortrend.com...

"With sharp new sheetmetal and a perfectly capable CVT (Subaru expects it to account for 20 percent of sales), the new WRX will likely appeal to more drivers than ever before.There's your money, Subaru."
Seeing is believing...

At New Hampshire's premier Subaru dealer, Belknap Subaru!