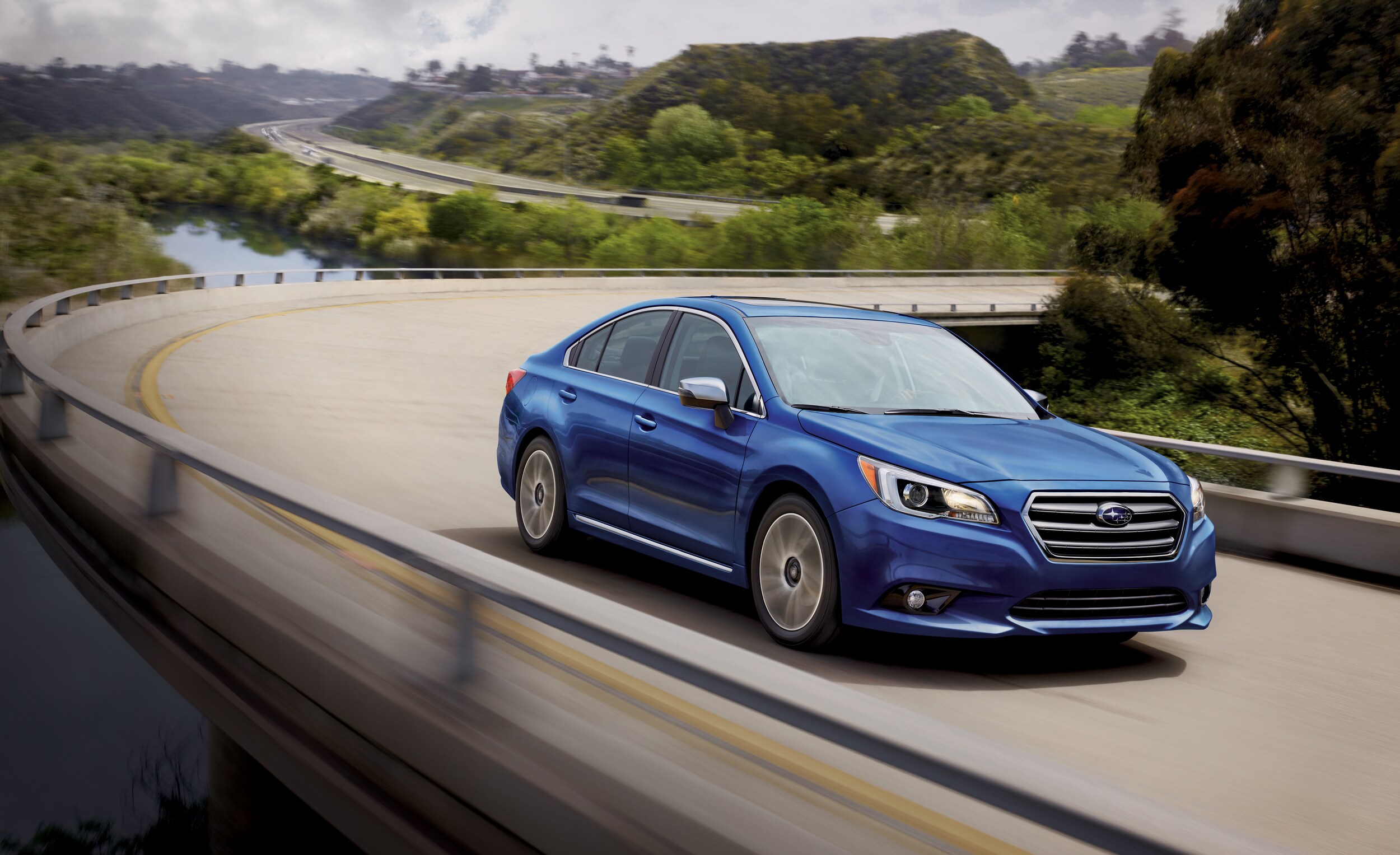 ?
Have you considered buying a used sedan? If not, you should! That's because sedans are aerodynamic, generally more fuel-efficient than other models, and available in many designs. Used sedans are more affordable than new models. Concord drivers can find a variety of used sedans here at Belknap Subaru. We have provided information to give you a good understanding of what to expect from used sedans by different automakers.
Used Subaru Sedans near Manchester
Subaru offers many sedans, including the Legacy, WRX, Impreza, and STI. During your search for a used car, you'll need to find out which features are available. Subaru sedans will not disappoint. They have many incredible features that you'll appreciate. From great powertrains to exceptional safety features, used Subaru sedans are a wise choice. They are the kind of quality vehicle that you should test drive to experience firsthand.
Used Toyota Sedans near Laconia
Toyota sedans are notorious for having exceptional style, good fuel economy, and agility. Many used sedans in the Toyota lineup offer a tremendous amount of comfort and lots of tech features. This includes the Camry, Corolla, Avalon, and Mirai. Sedans with the Lexus name are part of the Toyota family. The Lexus ES, LS, and GS are reliable vehicles.
Used Ford Sedans
Used Ford sedans are also worth considering. The lineup of Ford vehicles includes the Fusion, Taurus, and Fiesta. Also, on that list is the Lincoln Continental and Lincoln MKZ since Lincoln is part of the Ford brand. True to the Ford name, these sedans are durable and luxurious.
Used Honda Sedans
There are great used sedans in the Honda lineup, including the Accord, Civic, Insight, and Clarity. Used Honda sedans are durable and often budget-friendly. They are also great cars to have when fuel economy is a priority. From a practical standpoint, sedans are easier to maneuver and park. Honda sedans have a unique appeal that stands out from others.
Which one of these used sedans will you choose for your next journey through Claremont? Each one has something special to offer. It's simply a matter of figuring out which one matches your requirements and preferences. Many of the sedans listed have unique exterior features that you'll appreciate.