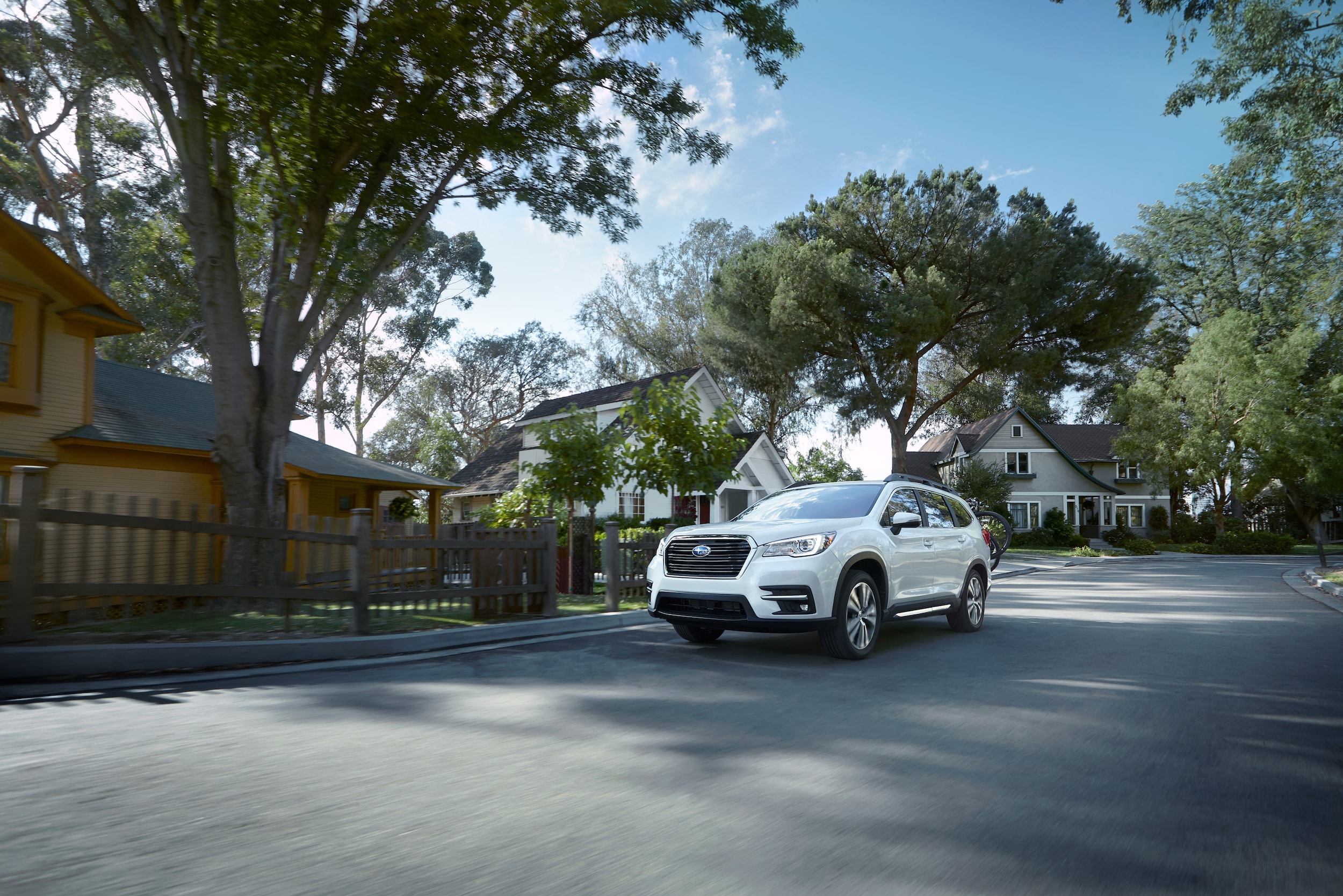 ?
The Subaru Ascent is a midsize SUV that will check every box for many drivers in the Concord area. That's why we're sharing information about the benefits of buying a used Ascent. Used cars here at Belknap Subaru are in excellent condition. By choosing to buy a used vehicle, you can get more for your money. It's a chance to have what you want, such as an SUV with lots of features. To learn more continue reading.
Why a Used Subaru Ascent
The exterior design of the Subaru Ascent boasts a simplicity that looks chic. It has design elements that draw attention for the right reasons. It even has a slightly rugged appearance from some angles. When you step inside the Ascent, you'll enjoy a high comfort level that makes buying it used all the more compelling.
It's roomy throughout the cabin and has a generous amount of cargo space. There's enough room for lots of groceries and even luggage for a good-sized family.
In addition to feeling comfortable when on the road in Manchester, you'll appreciate the infotainment system designed for easy use. Subaru has found a way to accommodate the driver with design elements that make it easy to engage with the tech features. Buying a used car often allows drivers to enjoy more tech features because it's already equipped with what might be upgraded in a new vehicle.
Savings
There are different ways to save money with an Ascent. Beyond the lower initial cost, you will also spend less money on fuel because it gets excellent gas mileage. This is a big deal for an SUV. It's also worth mentioning that buying a used vehicle saves money on insurance, which can add up over time. It's always important to make wise financial decisions, and a used Ascent lets you get what you want for much less money.
On top of the many benefits already mentioned, a used Subaru Ascent will have excellent safety features. The beauty of driver aids is being able to feel more confident when reversing, parking, and performing other maneuvers.
If you are a Plymouth or Claremont driver looking for a reliable and affordable used SUV than come on down to Belknap Subaru and test drive a used Subaru Ascent.